Hello there, from one pet parent to another.
My name is Heather Abraham. I love being around and taking care of pets with fur, feathers, or scales on them.
Our house has been the forever home for many dogs ever since I was six. From Boxers to Retrievers, I have extensively looked after dogs.
Today, I am surrounded by three puppies, one cat, a leopard gecko, and Fudge, the parrot, who refuses to say curse words regardless of how many times my dad tries to teach him.
I love and adore all my pets. But I admit, I am a tiny bit partial towards my puppies. This is because they need more attention, care, and training than other animals.
I started Joy Pet Products to share my knowledge with fellow dog parents.
Caring for a dog can sometimes be challenging. My team and I hope to be friends who can guide you through these challenges and help you provide for the dog to the best of your ability.
Who is Joy Pet Products For?
Well, as a pet parent, pet life is not easy. You need directions on where you are going with your furry friend. Right?
From caring for a pup to taking care of a dog from a shelter, a pet parent needs all the information to keep furry companions happy and healthy. And Joy Pet Products help you to do just that!
Your furry companion will share the same home with you for a long time, and you are excited, and then there's one thought that creeps in – "Will I be able to do this?".
As a dog parent, your list of responsibilities will include taking care of your pet's basic needs, like shelter, diet, and exercise. You need to keep up with regular grooming and look after its health. You need to entertain it, give it attention, love it, and care for it.
We understand the experience can sometimes be overwhelming. So, we are here for you, trying to make the experience positive and memorable.
You want to know which dog breeds need the most attention, how you should care for your dog, why it exhibits a range of strange behaviors, or why it makes that weird sound while sleeping; we got you covered.
What Does Joy Pet Products Bring to the Table?
We aim to provide you with resources, tips, and guidance to help you become your best dog parent.
Dog Health and Care
Dogs have varying food, exercise, and care needs. Know all about what and how to feed the dog, activities to keep it physically and mentally stimulated, common canine health conditions, preventative tips, vet visits, and more.
Dog Grooming
Grooming is essential for both your dog's health and appearance. It can help maintain that luscious coat, prevent fleas and ticks, and keep teeth strong and shiny. We will cover topics like dental hygiene and tips to calm down nail-trimming jitters.
Dog Behavior
As a dog parent, you will be no stranger to the weird, amusing, and charming behavior displayed. We will explore the compelling reasons behind behaviors like dogs staring at you, plopping onto your lap, licking you, and chewing on random objects around the house.
Dog Products
Do you need clarification about what bed to get for your dog? What sturdy chew toys can handle your dog's aggressive chewing? Or which dental treats are the best for your dog's awfully stinky breath? We got you.
Dog Breeds
Your furry companions come in different shapes, sizes, colors, and temperaments. Some need extra attention, while others need their own space. A short walk is enough exercise for some breeds, while some can walk, swim, play, and still have boundless energy left.
Learn about different dog breeds to understand what breed you can best commit to taking care of.
What is Our Information Review Process?
Our content team puts their thinking hats on and curates a list of topics that may best serve your interests.
Our team of writers, experienced in the pet genre, use their skills and expertise to craft a comprehensive resource for your use.
Products appearing on our recommendation lists are tested in-house.
Our resident DVM Veterinary editor looks over every article before it makes it to publishing.
Meet Our Team
Publishing up-to-date and accurate content requires lots of planning, research, expertise, writing, editing, and multiple levels of quality checks.
We love dogs as much as you do. Thus, our content and products are curated depending on our experience, in-house testing, and referencing only the best sources.
And here is our team of pet enthusiasts who enjoy bringing to you 'paw-fect' content every time.
Heather Abraham is an owner of two dogs, one cat, a leopard gecko, and a parrot (who her dad still cannot teach bad words to), and an avid blogger.
From the time she was a young girl, she always felt a connection with pets. She brings her love of every type of pet to you, with information on animal nutrition, medication, toys, beds, and everything else in between.
Along with newly-on-board veterinarian DVM editor Elena, she puts pups first while offering other various fun tidbits along the way.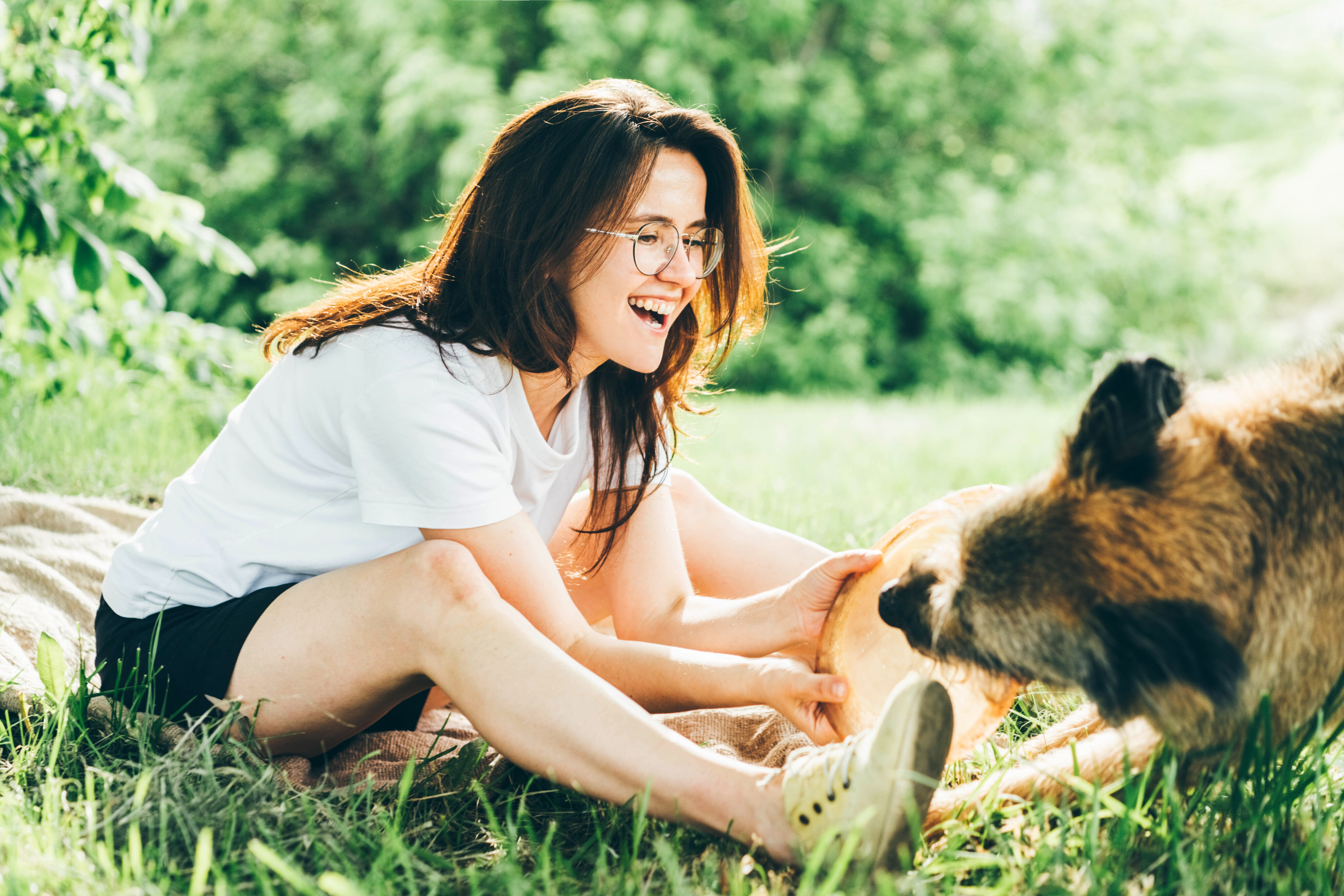 Elena Gherman is a highly skilled and knowledgeable animal care expert.
At the start of her career, she gained practical expertise with multiple animals. In addition to that, she works as a DVM veterinary editor for Joy Pet Products, which focuses on offering reliable information on pet health and wellbeing.
She meticulously reviews each piece of writing before it is published to make sure pet owners get the most precise and updated information possible.